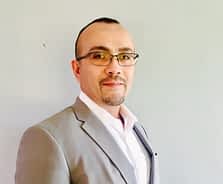 Welcome.
We are a Private Detectives Agency providing the services of civil and criminal investigations. We serve PR and the US Virgin Islands. We are reachable at 787-458-0003 and ns.investigations@gmail.com
You are very likely searching for a trustworthy detective or investigator to service your needs. We are happy to inform you that our investigators are among the best detectives in the business. We know how to conduct investigations thoroughly, discretely and efficiently. This saves you time and money. JN Investigations, Inc. has a team of highly experienced agents in the field counting over 27 years of experience in research, investigations and pursuit and with unlimited resources with specialized personnel in Criminal investigations, covert operations, surveillance, monitoring, and corporate operations, among others. Each member of the group of investigators is duly licensed as established by Law (108 of June 29, 1965) better known as the "Private Detectives Act of Puerto Rico."
As expected, we handle each and every case confidentially, making sure that each case is handled properly and is not contaminated by conflicts of interest between our staff and the investigated.
Among other related services, we offer a range of technological resources which allows us to be at the forefront of the profession. We have the added benefit of large group of lawyers who we support with our investigations and these, in turn, assist us as legal representatives or as a resource in ongoing investigations and assessments. With JN Investigations of "Detectives de Puerto Rico" you'll have a vast array of resources at your service.
In addition, we offer digital investigative services such as data recovery and systems review for which we have the best available professionals in the field of digital research and networking.
Investigations in either civil, criminal or digital fields is our line of work and with decades of experience at your service, you can feel confident that your case will be handled properly.
Give us a call today: 787-548-0003 or e-mail us at ns.investigations@gmail.com